Manage your
USDT


with NOW Wallet
Tether USD (Ethereum)
100 USDT
Get wallet NOW
Free of custody
In a few steps
Operational 24/7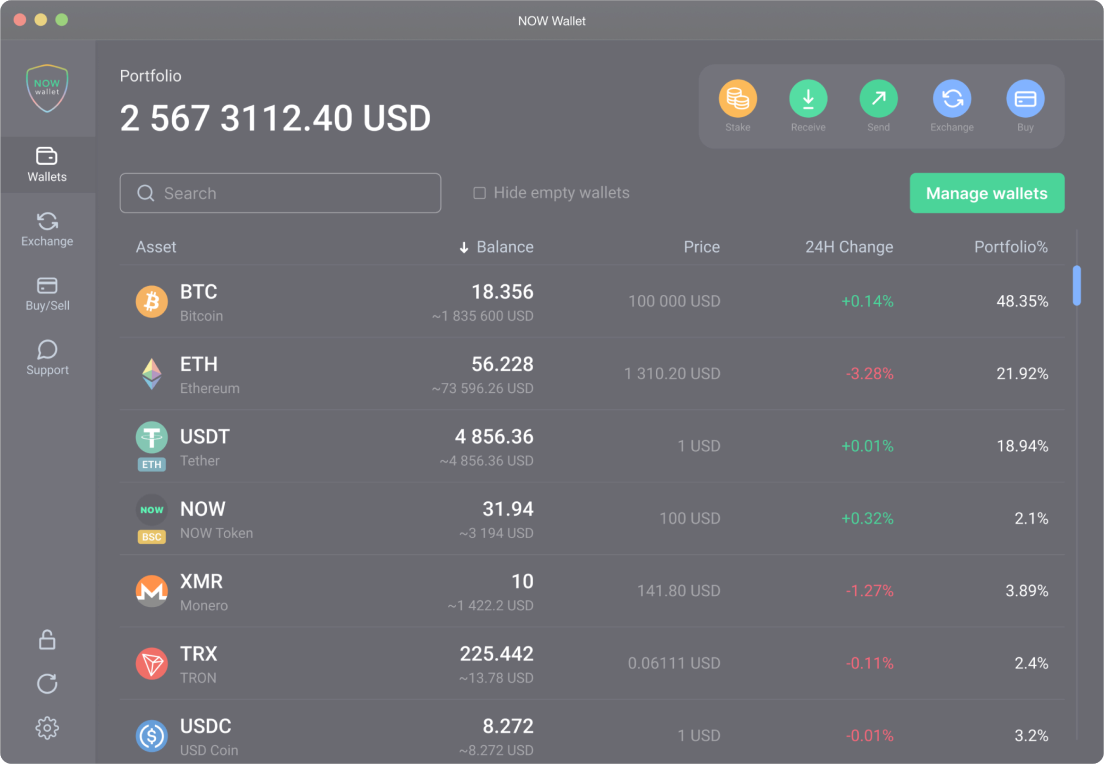 Tether USD (Ethereum)
100 USDT
How it works
We have a number of benefits that will improve management of your Tether USD (Ethereum) wallet
Access Benefits
USDT
How to buy Tether USD (Ethereum) with card
USDT
You can buy USDT with a debit or credit card through NOW Wallet:
Pick USDT as the currency you want to buy.
Choose a fiat currency to buy USDT with.
Enter your card details and the recipient's address if you are sending to a third-party wallet.
Receive your USDT in approximately 5 mins!
Try it NOW
USDT
How to exchange Tether USD (Ethereum)
USDT
You can exchange USDT with NOW Wallet:
Pick USDT as the currency you want to exchange.
Choose the crypto asset you'd like to get for your USDT.
Enter the recipient's address if you are exchanging to a third-party wallet.
Receive your exchanged assets in approximately 5 mins!
Swap NOW
What is Tether (USDT)
Tether is a cryptocurrency launched on the Bitcoin blockchain. Being a stablecoin, each USDT is backed by a reserved U.S. Dollar. Tether, just like other cryptocurrencies, can be transferred, held or spent on goods and services. USDT was created to facilitate the transfer of national currencies and provide the users with a non-volatile alternative to popular cryptocurrencies.
The amount of circulating Tether must always be equal to the total amount of Dollars stored in Tether Limited bank account. To prove this, the company publishes the bank account balance on their website, in the Transparency section.
Since each USDT in circulation is backed by the fiat currency (either USD, EURO or Yen), Tether is a fiat collateralized crypto. It was originally built on Omni Layer using the Bitcoin network as its transport protocol, allowing for transactions of tokenized traditional currency. Then it also started to use the Ethereum protocol making Tether available in ETH smart contracts and dApps. Lately, TRON blockchain added USDT too.
While USDT and its competitor USDC may share a peg to the US dollar and boast similar liquidity levels, there are key distinctions between them. Tether's more extensive network of exchanges and merchants sets it apart, despite USDC's growing adoption. However, USDT has faced criticism for its transparency and auditing practices, leading some to favor the more stable and secure USDC. By comparing USDT vs USDC, you can make an informed decision on which stablecoin best meets your needs.